To configure the HubSpot plugin, follow these steps:
NOTE: If you have not installed the HubSpot plugin, follow the instructions for Manual plugin installation on the Local plugins page.
1. On the Local Plugins page, click/tap

 for the ISC HubSpot plugin.
2. Log into your HubSpot account.  If you have not done so yet, click/tap here to create your account.
3. If you have multiple accounts, select the correct HubSpot account from the list.
4. Click/tap on your profile avatar dropdown in the upper right corner.

5. Select Integrations from the menu.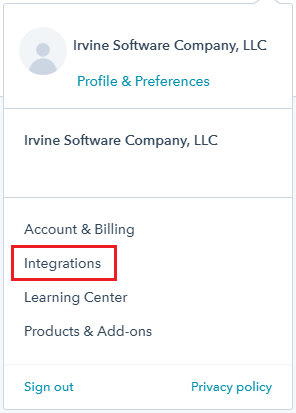 6. Click/tap API Key in the left column menu.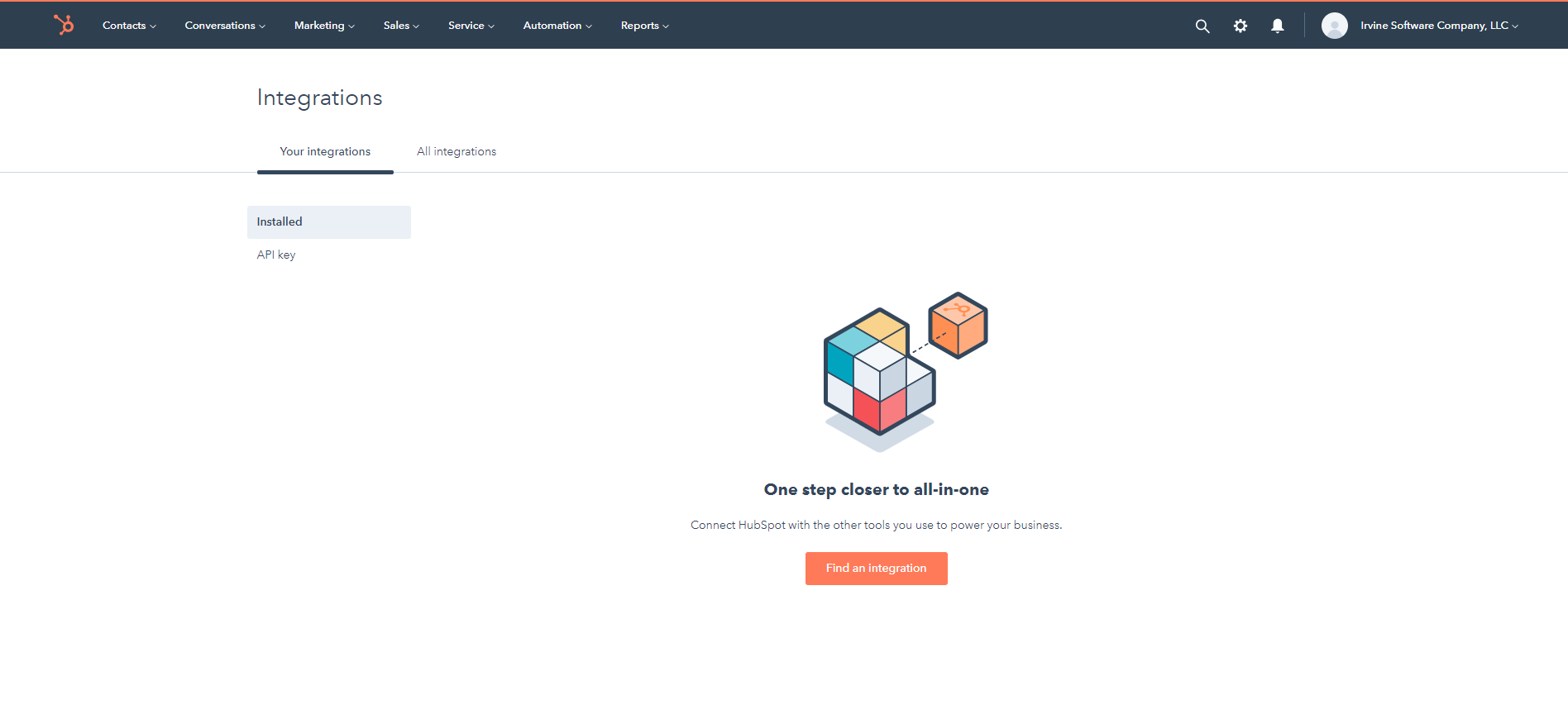 7. Then click/tap Show key.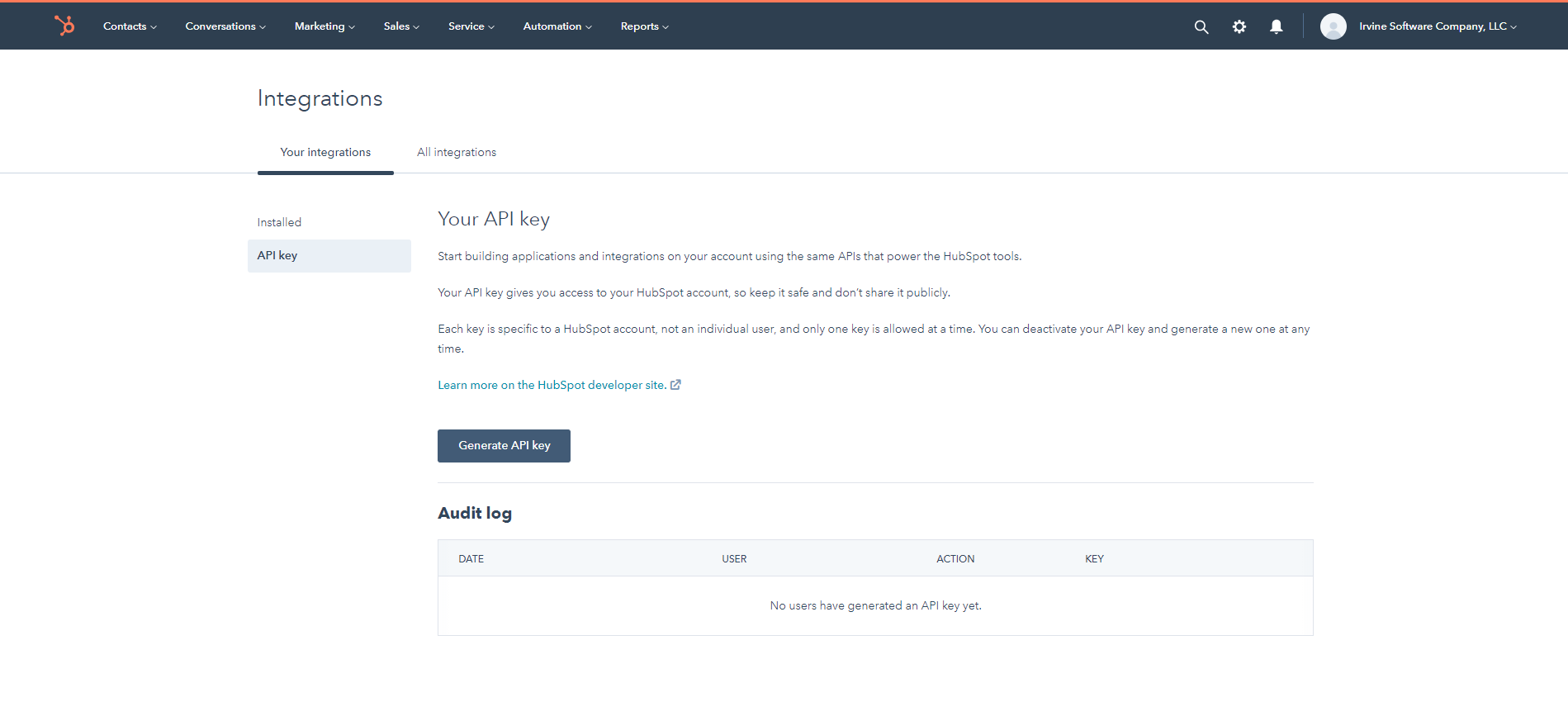 8. Click/tap Copy to copy the displayed API key.
9. Return to your nopCommerce store.  Paste the HubSpot API key in the textbox.

10. Click Save.