The Enable Delete synchronization setting enables users to have the HubSpot Contact deleted whenever the corresponding customer is deleted in your store.
The setting is on the HubSpot key tab, below the HubSpot API key.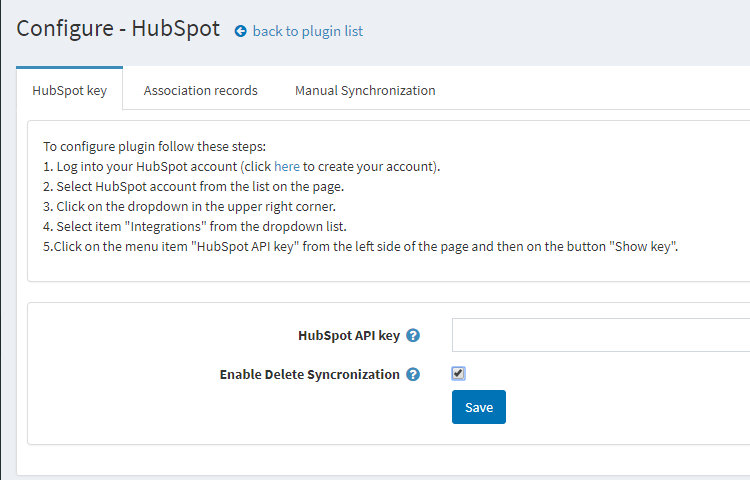 This is an automatic synchronization and requires no further authorization or verification from the store owner.